O co vlastně jde?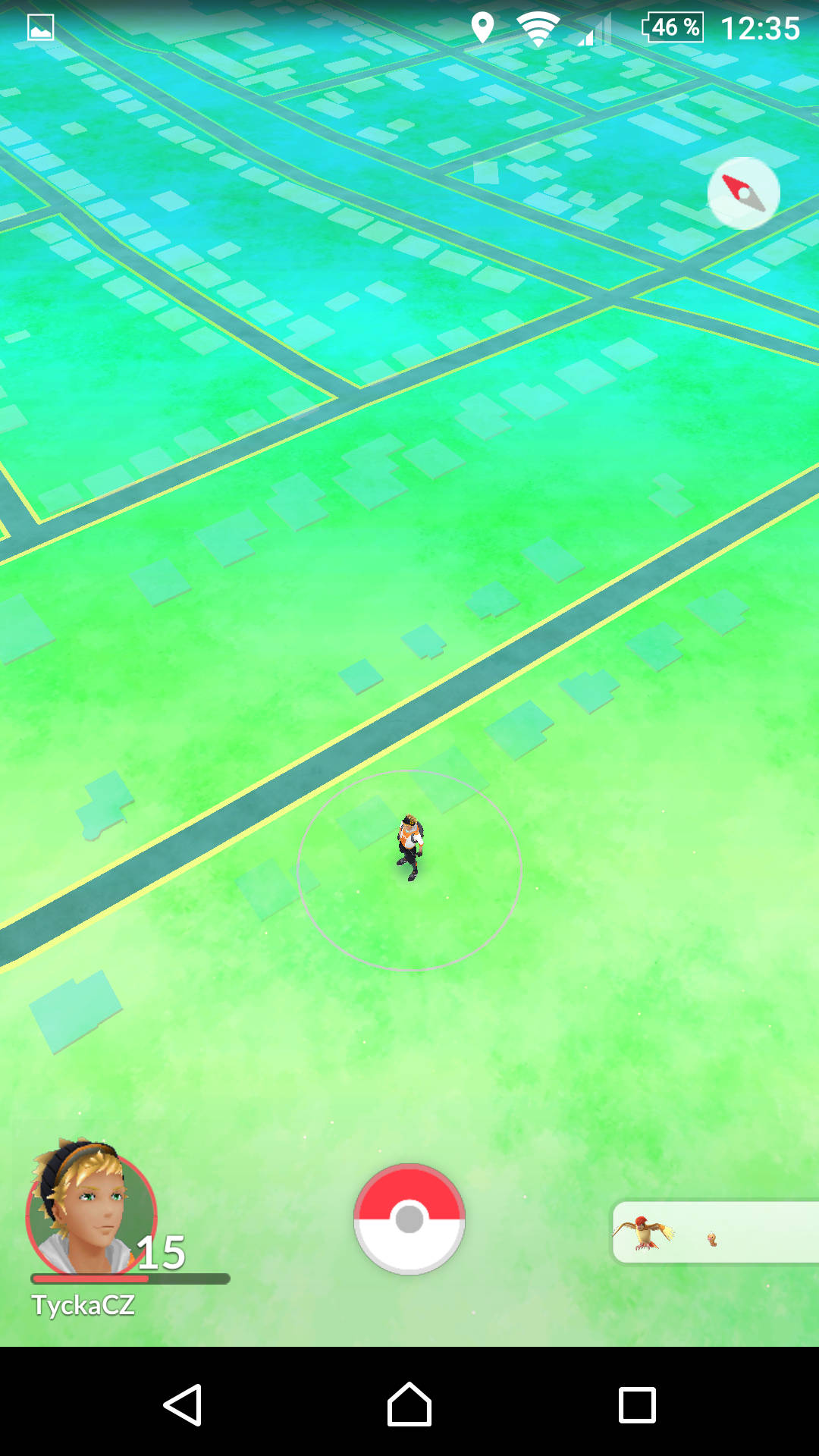 Pokémon Go je free-to-playhra od společnosti Niantic na Android a iOS. Princip spočívá v tom, že hráčův pohyb je převáděn do virtuální mapy. Na ní se náhodně generují Pokémoni, kterých hráč musí nasbírat co nejvíce.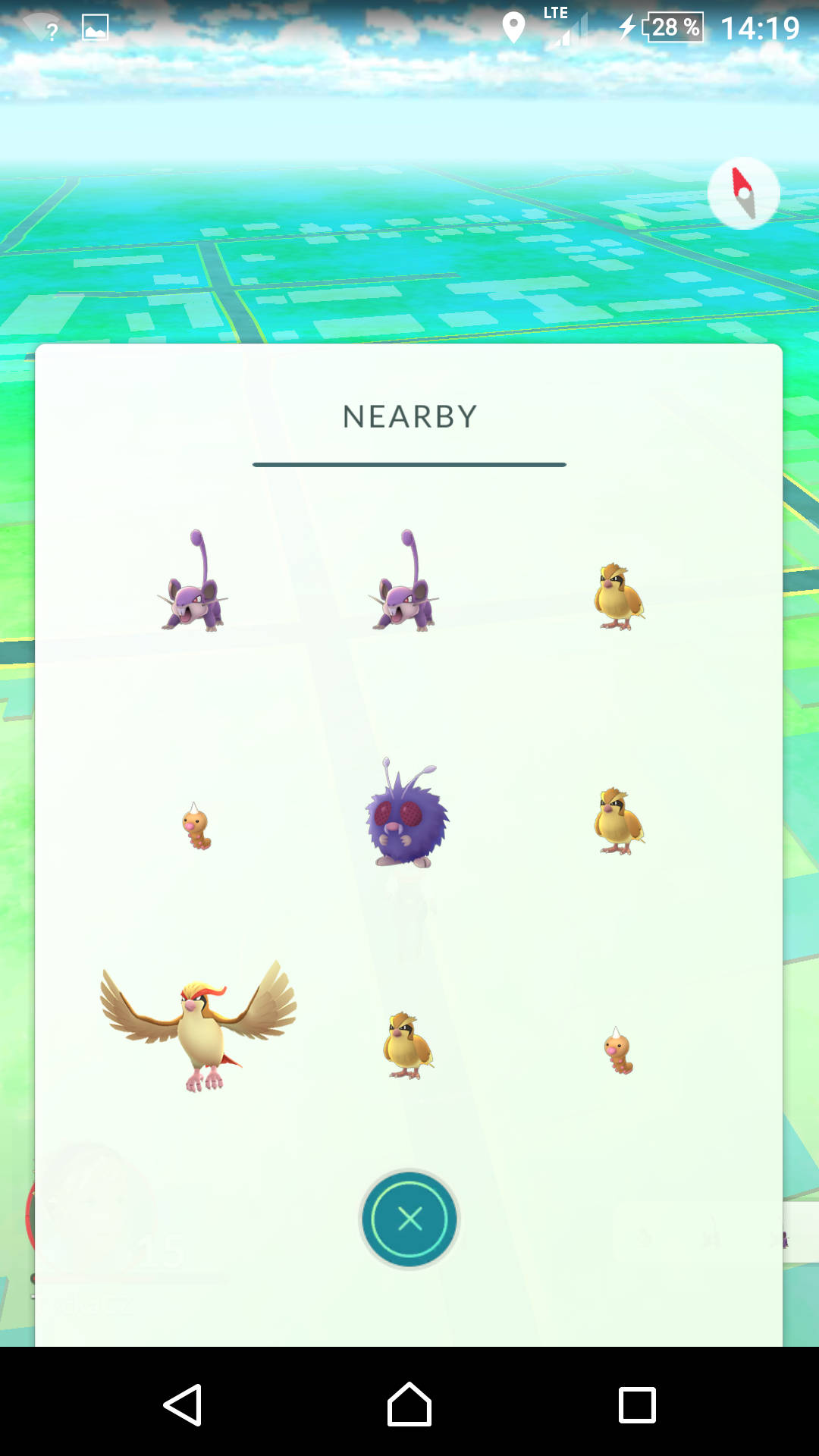 Pokémoni v okolí se zobrazují v záložce nearby, přičemž Pokémon na prvním místě je nejblíž a na posledním nejdál. Pod každým se navíc objevuje určitý počet stop.
3 stopy – rádius 150 m – 225 m
2 stopy – rádius 75 m – 150 m
1 stopa – rádius 40 m – 75 m
0 stop – rádius 0 m – 40 m (takový pokémon se už zobrazí na mapě)
Tento systém je ale v tuto chvíli rozbitý (stopy se vůbec nezobrazují) a čeká se na jeho opravu.
Hráč ale nemusí pořád sledovat display telefonu, pokud se v jeho blízkosti objeví Pokémon, mobil zavibruje. Princip chytání je jednoduchý – házíme Pokéballem a snažíme se trefit Pokémona. Ten nám ale může vyskočit, nebo utéct úplně.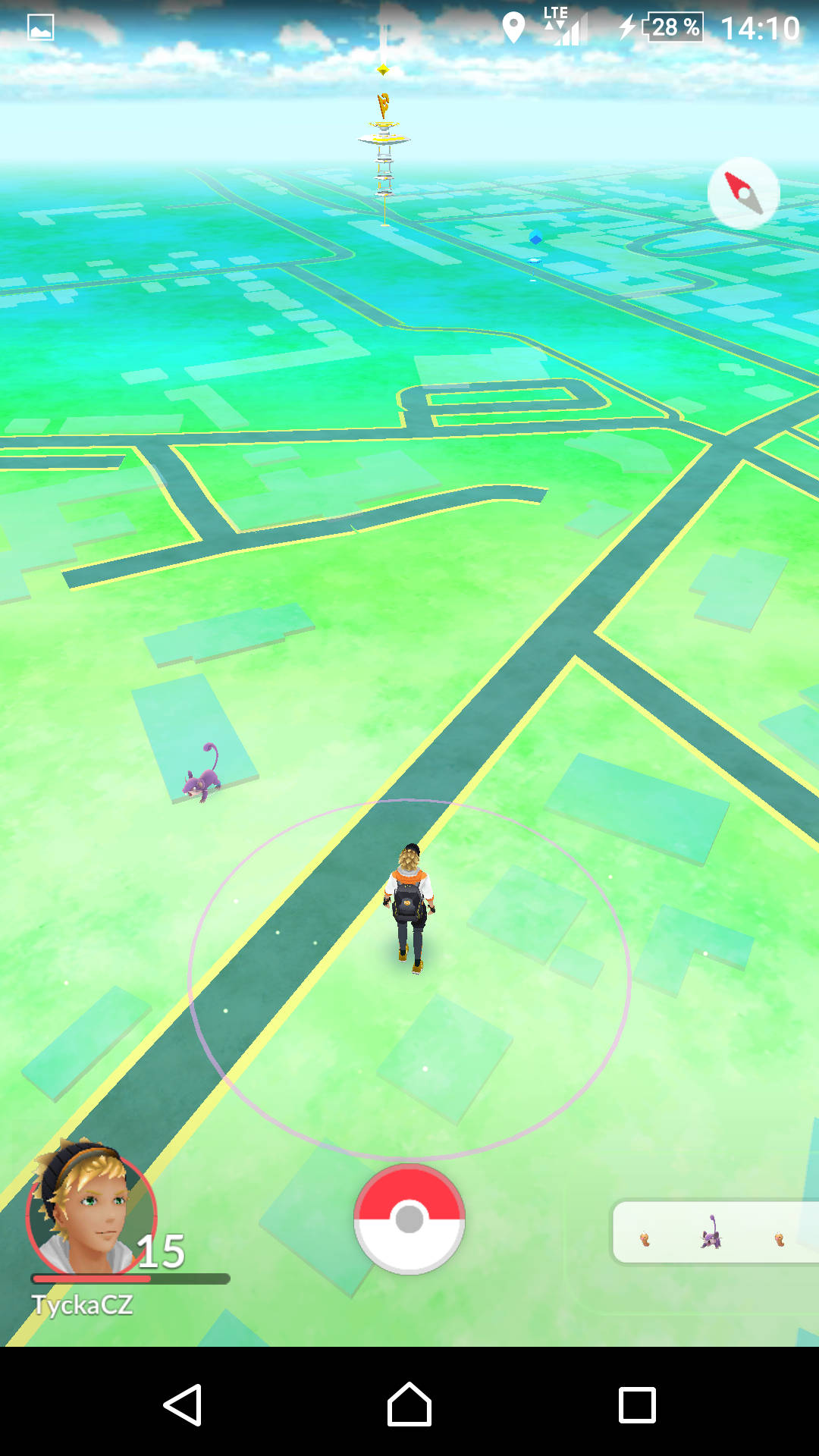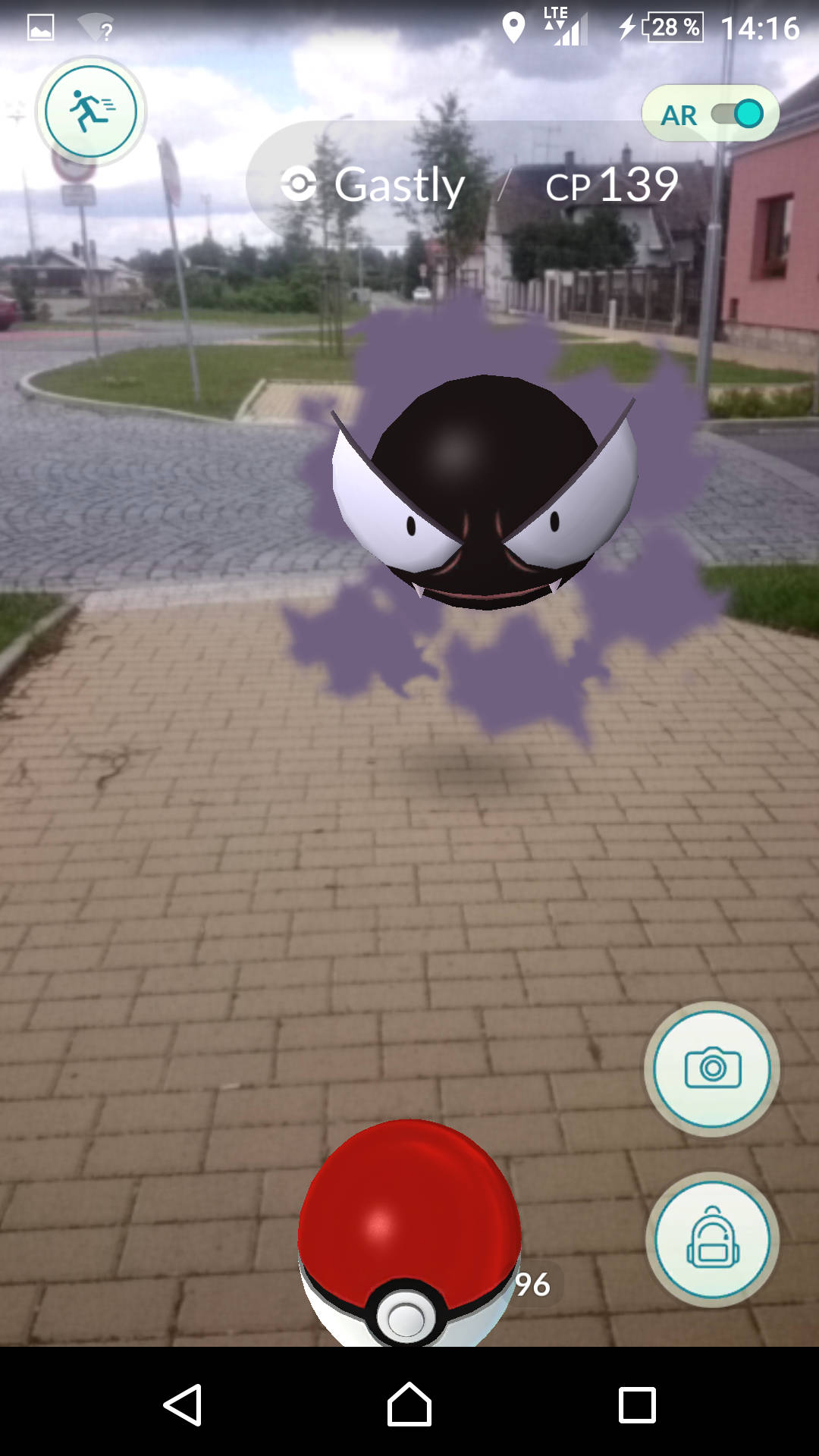 Chytáním hráč získává zkušenosti, tzv. xp. Čím více xp, tím větší má šanci, že najde lepší a vzácnější Pokémony. Jejich síla se určuje pomocí CP, neboli Combat Power. Při chycení má každý Pokémon určité základní CP. To se dá navýšit evolvováním (pokud má Pokémon další fáze), nebo vylepšením (power up). Cílem hry je tedy nasbírat co nejsilnější Pokémony, s kterými budeme vyzývat ostatní hráče v tzv. gymech.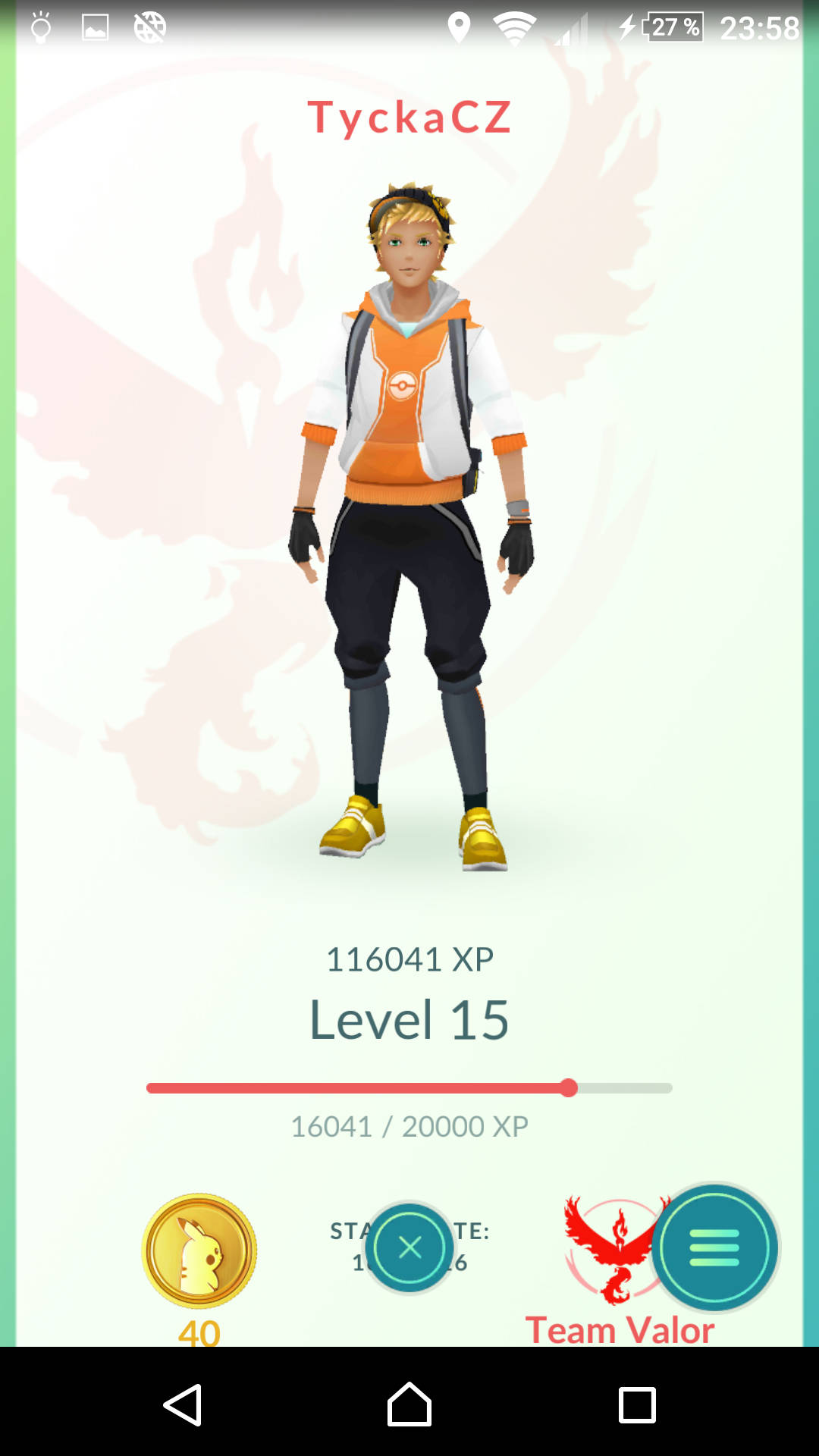 Ostatní elementy hry
Pokéstopy
Dalším prvkem hry jsou Pokéstopy. Ty jsou umístěny na zajímavých lokacích, jako jsou historické památky, sochy apod. Na těchto místech hráč dostává Pokébally, lektvary na léčení a další.
Předměty z Pokéstopu získáme jednoduše tak, že s ním zatočíme.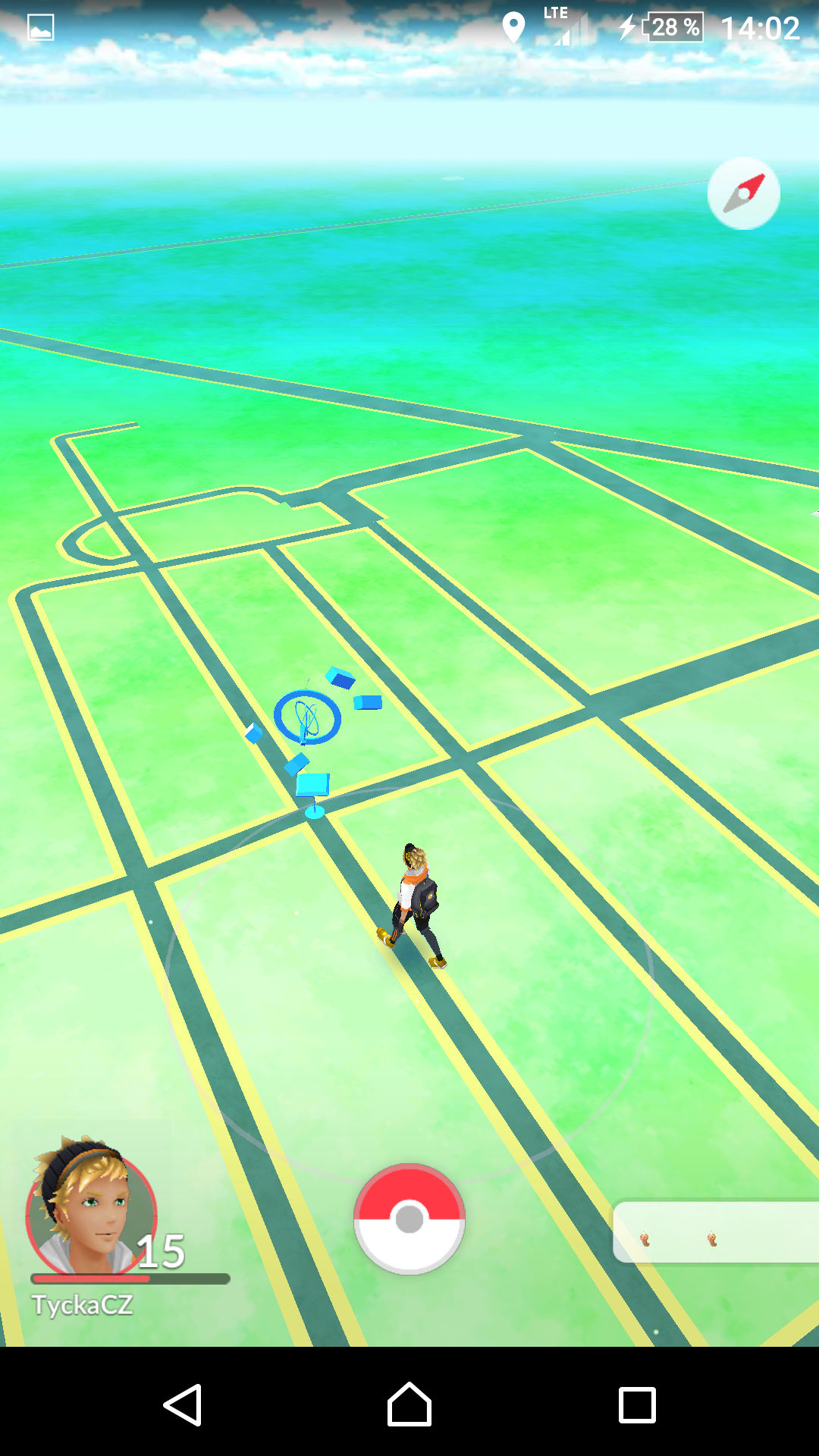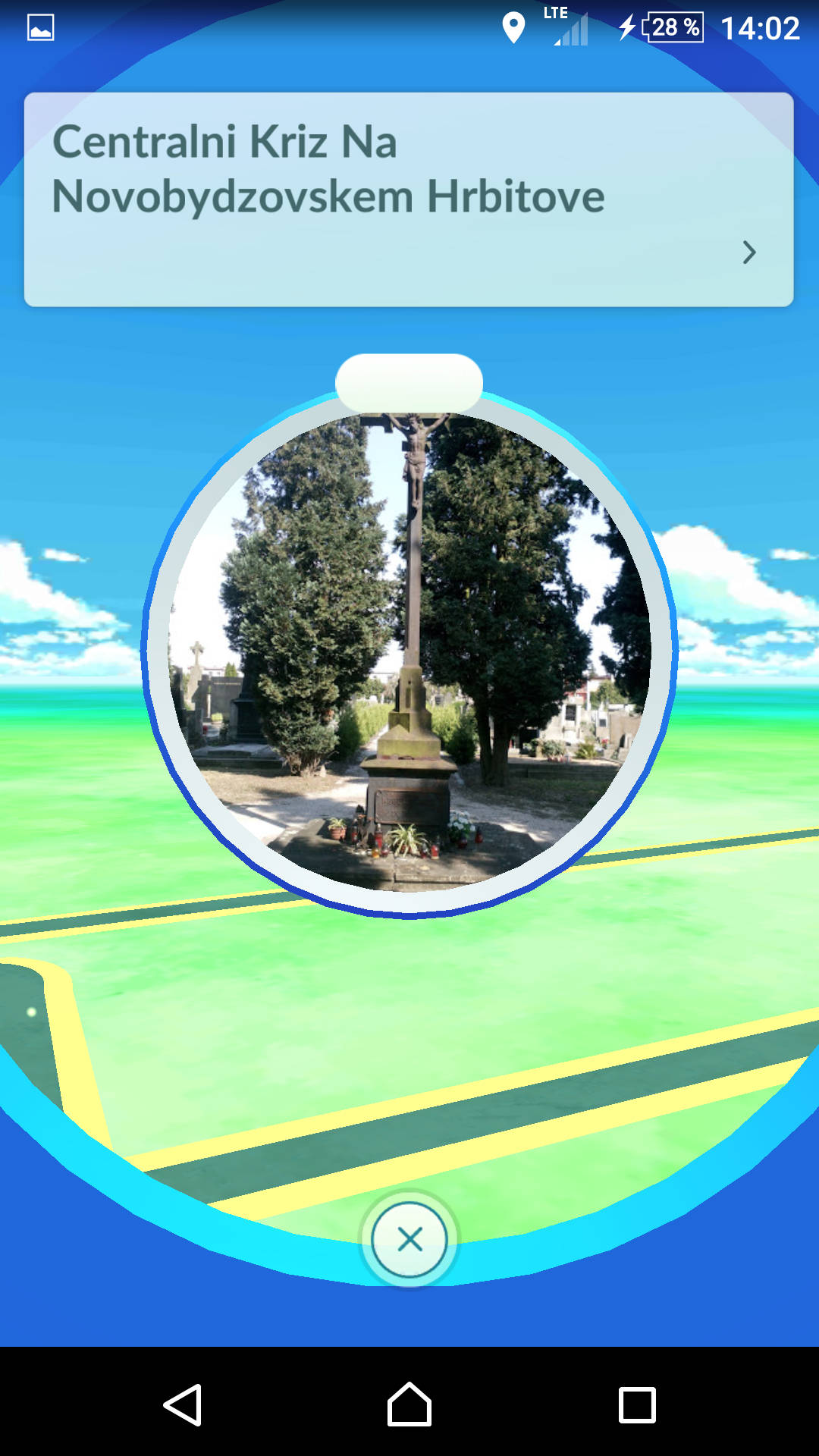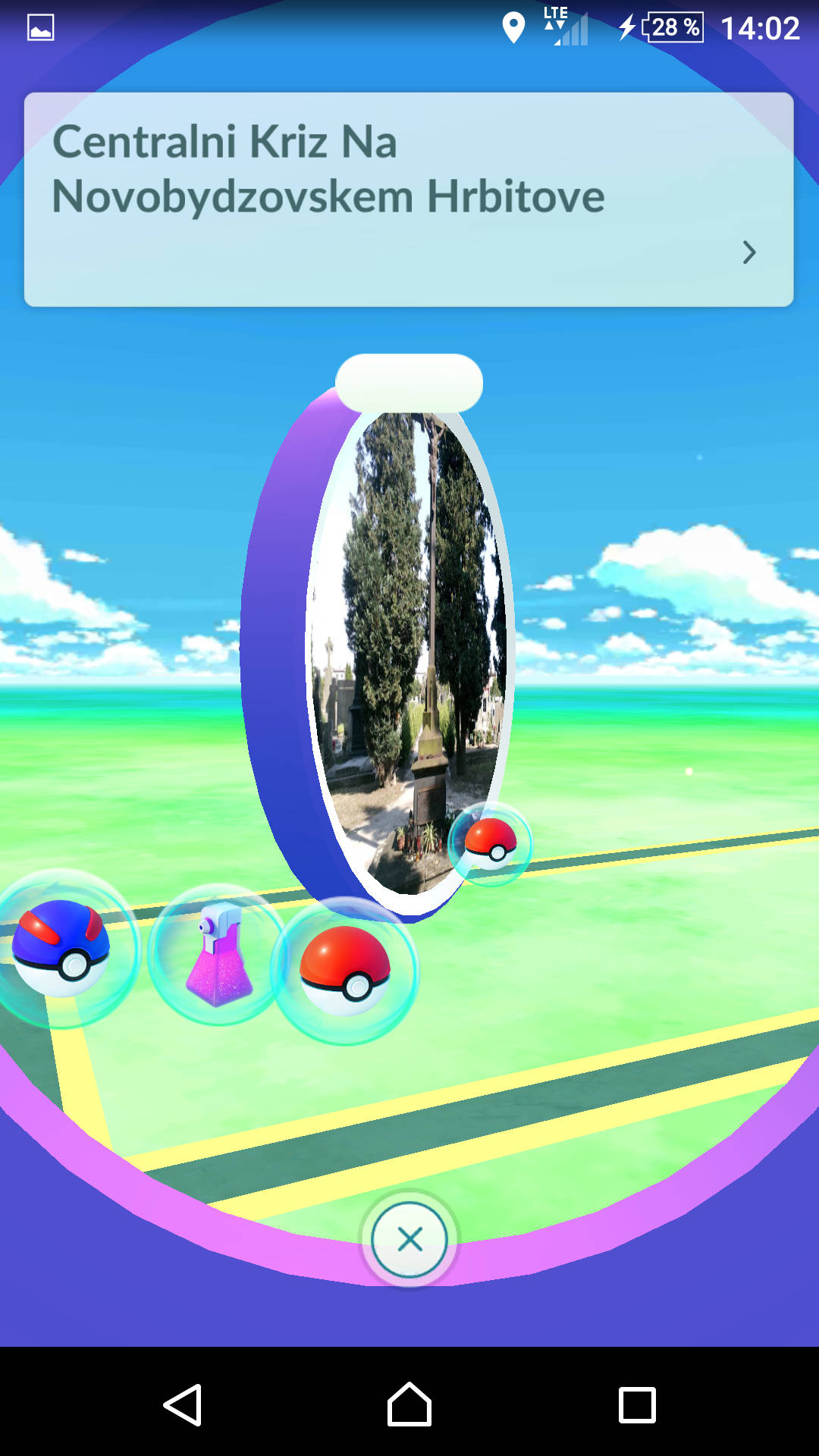 Eggs
Z Pokéstopů můžeme získat i vajíčka (eggs), které tvoří nedílnou součást hry. Rozdělují se podle vzdálenosti, kterou musíme ujít, a to na 2km, 5km, nebo 10km. Po nachození této vzdálenosti se vajíčko vylíhne, čímž získáme Pokémona a zkušenosti. Z delších vajíček získáváme vzácnější Pokémony.
Aby se nám vajíčko začalo líhnout, musíme ho uzavřít do inkubátorů.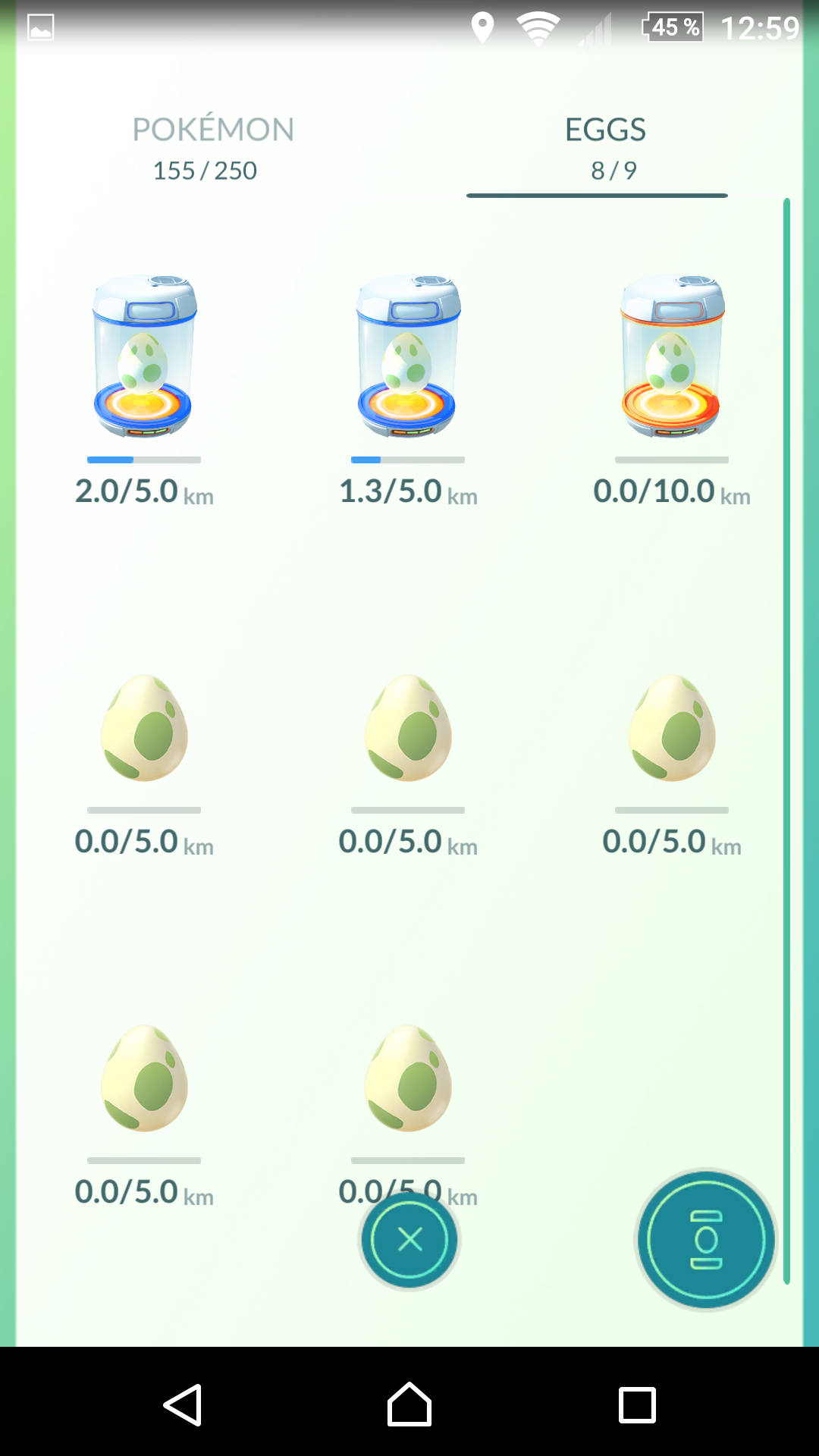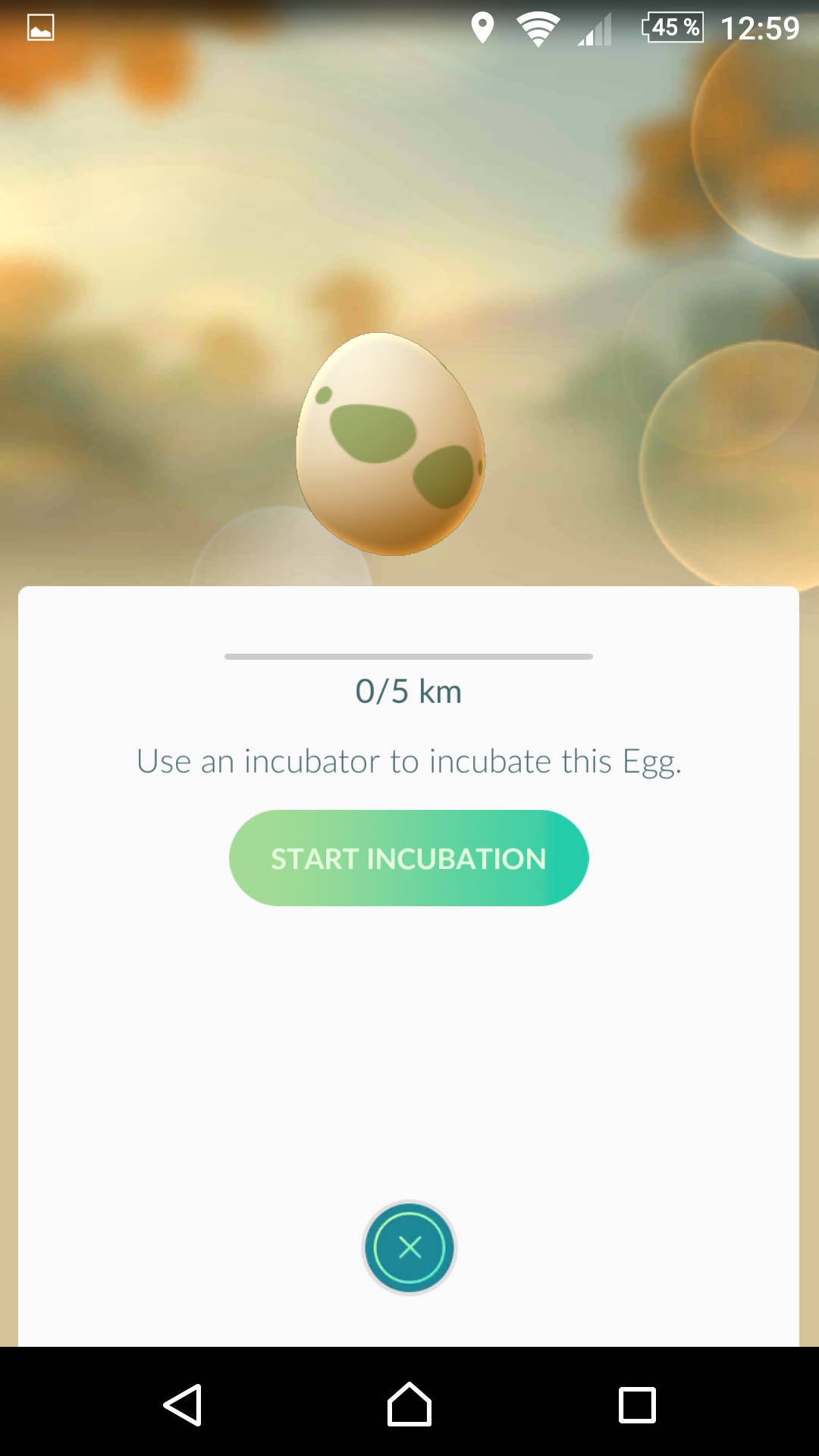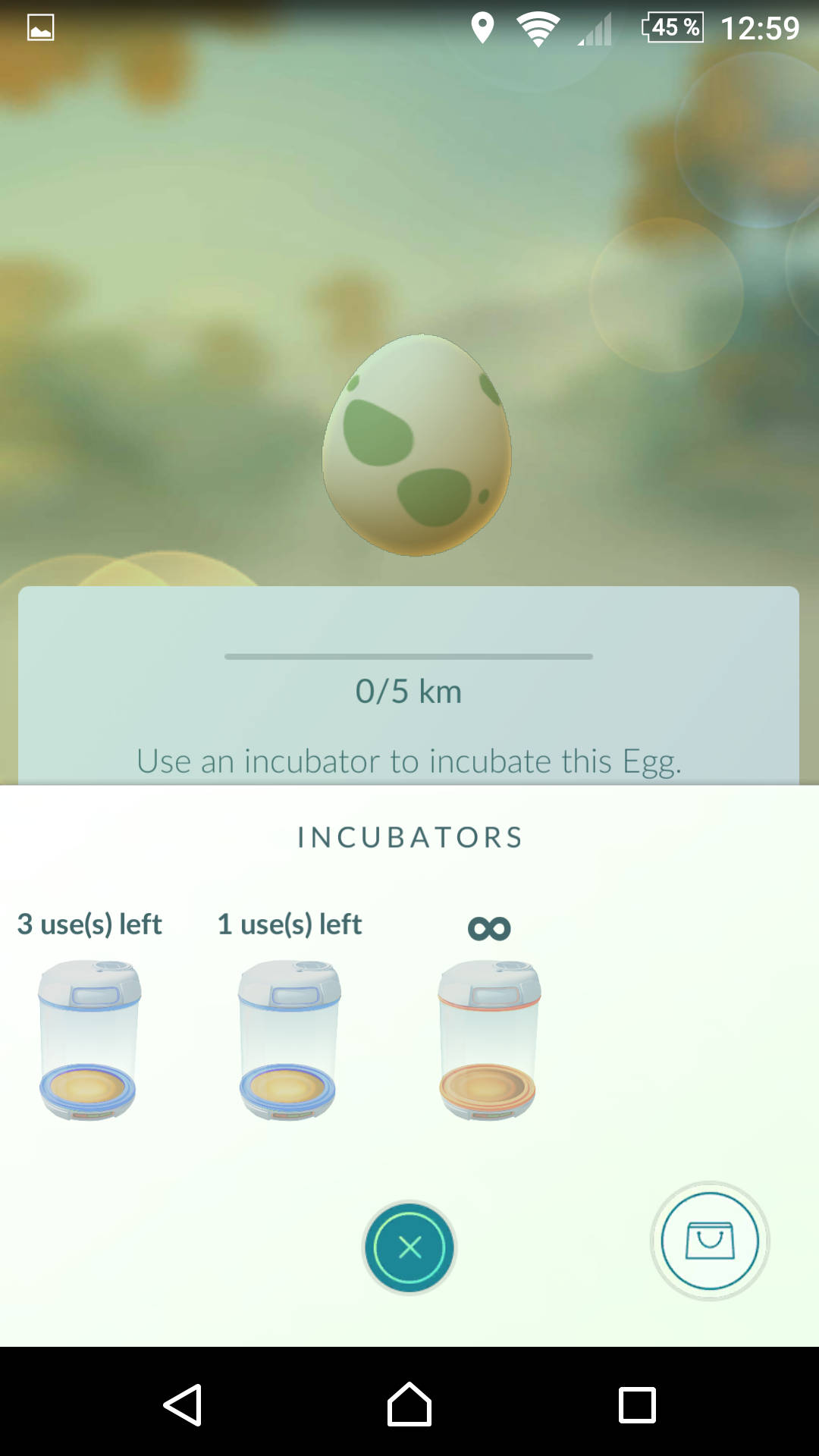 Jak začít
Co ke hraní potřebujete?
Připojení k internetu
GPS
Android 4.4+ nebo iOS 8+
2GB RAM a jakýkoliv procesor, který není Intel
Hra je ke stažení na Google Play pro Android a na Freeps pro iOS.